Real Companhia Velha Sibio Tawny 10 years Port
The Sibio Porto 10 Years Old Tawny Port of the Real Companhia Velha Estate is a natural sweet wine from the Port region in Duriense.
Data sheet
Type

Porto

Region

Porto

Variety

Blend

Rare wine/ Wine for keeping

Very Long - Over 20 years

Vintage

10 years old

Bottle content

0,75 l

Winemaker/oenologist

Camilo - Real Companhia Velha

Sulfites

Yes

Country

Portugal

Alcohol

20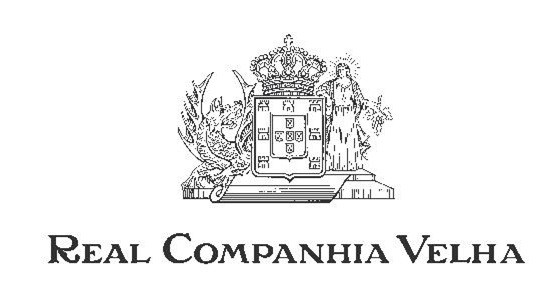 Secure payment
Visa, Mastercard, Twint or bank transfer
Delivery in Switzerland only
3 to 5 working days if in stock - free shipping from Fr. 220.- purchase
Description
Sibio 10 Year Old Tawny Port is a succulent Tawny Port that tastes as promising as it smells.
This 10 Year Old Tawny Port will introduce you to notes of dried fruit, blueberries, hazelnuts, cloves and caramel.
A delicious sweet port with a long finish!
This wine is a blend of 3 grape varieties which are Tinta Barroca, Touriga Franca and Touriga Nacional.
This wine usually goes well with beef, strong cheese.
In 2021, this Sibio was awarded 91 points by Wine Spectator
| | |
| --- | --- |
| Taste | Fruity & complex |
| Alcohol percentage | 19,00 % |
Quinta do Sibio
Port wine
Port wine is a type of fortified, sweet red wine usually served as a dessert.
It got its name because it was traditionally shipped from Porto in Portugal to England. 
The word 'port' was the name given to wine exported from Portugal to Britain and other countries.
Port is a type of fortified, sweet red wine usually served as a dessert. 
Síbio - 10 years tawny port is made from a blend of port wines of the highest quality. It is our contention that you will agree with the reviewers that it has everything you expect.
The nose is a broad and complex potpourri of raisin, prune, apricot, walnut, caramel, vanilla and orange peel.
The palate is similarly engagingly rich, soft as velvet in the mouth and with many elegant nuances of dried fruit and sweet spice.
This deep sweetness is balanced by a juicy freshness that lightens the impression and gives the flavour an appealing edge.
Overall, it is an extremely well-balanced experience.
Enjoy it on its own or with dark chocolate desserts, nuts, all the good Christmas crackers.
It's also a great match for mature cheeses.
Serve it chilled - it suits it best.
Note that Síbio - 10 years tawny port is unfiltered, to retain as much of the flavour as possible. As a result, there may be some sediment, and it's a good idea to keep an eye out when pouring the last glass.
Reviewers say...
"Singed orange peel, cinnamon, dried cherry and plum notes all mix in this racy, detailed, sneaky long tawny. "
"A really delicious surprise - at a totally affordable price. Really nice and distinctive flavour with great depth."
"Soft and delicious Tawny with sweet nose with notes of ripe dark fruit and dense mouth with fatness. Super buy for the price."
 "Has plenty of sweetness, but also a pleasing acidity that gives the wine some edge and backbone. Nice, long finish. Lovely glass!"
"The palate is slightly sweet and round and full-bodied with notes of prunes, nuts and dates. The finish is long, aged and powerful."
 "Síbio - 10 years tawny port is full-bodied and sweet, but the well-integrated acidity provides good counterpoint to the densely packed aromatic palette as deep as the Marianas grape, giving the port the freshness and structure it needs. The finish is powerful and persistent, and you get full value for money."