Casa da Bouca Espadeiro D.O.C. Vinho Verde
Robert Parker 87 -
Producer: Margarida Serôdio Borges (Owner and oenologist of FOJO - Quinta do Fojo)
Pinkish color with notes of fresh red fruits. The acidity is present but well balanced, giving this wine the typical freshness of this variety.
Soft and long finish.
Data sheet
Type

Rosé

Region

Vinhos Verdes

Variety

Espadeiro

Distinction

Robert Parker

Vintage

2020

Bottle content

0,75 l

Winemaker/oenologist

Margarida Serodio Borges - Casa da Bouça

Sulfites

Yes

Country

Portugal

Alcohol

12,5%
Secure payment
Visa, Mastercard, Twint or bank transfer
Delivery in Switzerland only
3 to 5 working days if in stock - free shipping from Fr. 220.- purchase
Description
Vinification:
Vinified in stainless steel tanks after decanting for 48 hours.

Grape variety: Espadeiro
Storage instructions and ideal serving temperature:
Keep the bottle in a horizontal position. Serve at 10ºC.
Food and wine pairing:
Fish, seafood and salads
Espadeiro Rosé Casa da Bouça 2020 is made from 1988 vines from the Sousa sub-region at Casa da Bouça.
"It contains less than half a gram of residual sugar, eight grams of total acidity and 12.4% alcohol."
"This article presents the beginnings in our pages of Margarida Borges' adventure in Vinho Verde. The property is Casa da Bouça, on the right bank of the Sousa River, in the region of Lousada. There are 10 hectares of vineyards with different plots and different ages. They are all very small production wines and very dry, without sparkle. It's fun to see new wines and new companies. They have a tendency towards pure power as a style. Some may even border on stridency. We'll see if they can acquire some balance with a year or two in the cellar. It is possible. There is a lot of potential here. As fun as the Vinhos Verdes are, the star is obviously the Fojo. This iconic red is brilliant."
Robert Parker - Mark Squires 2021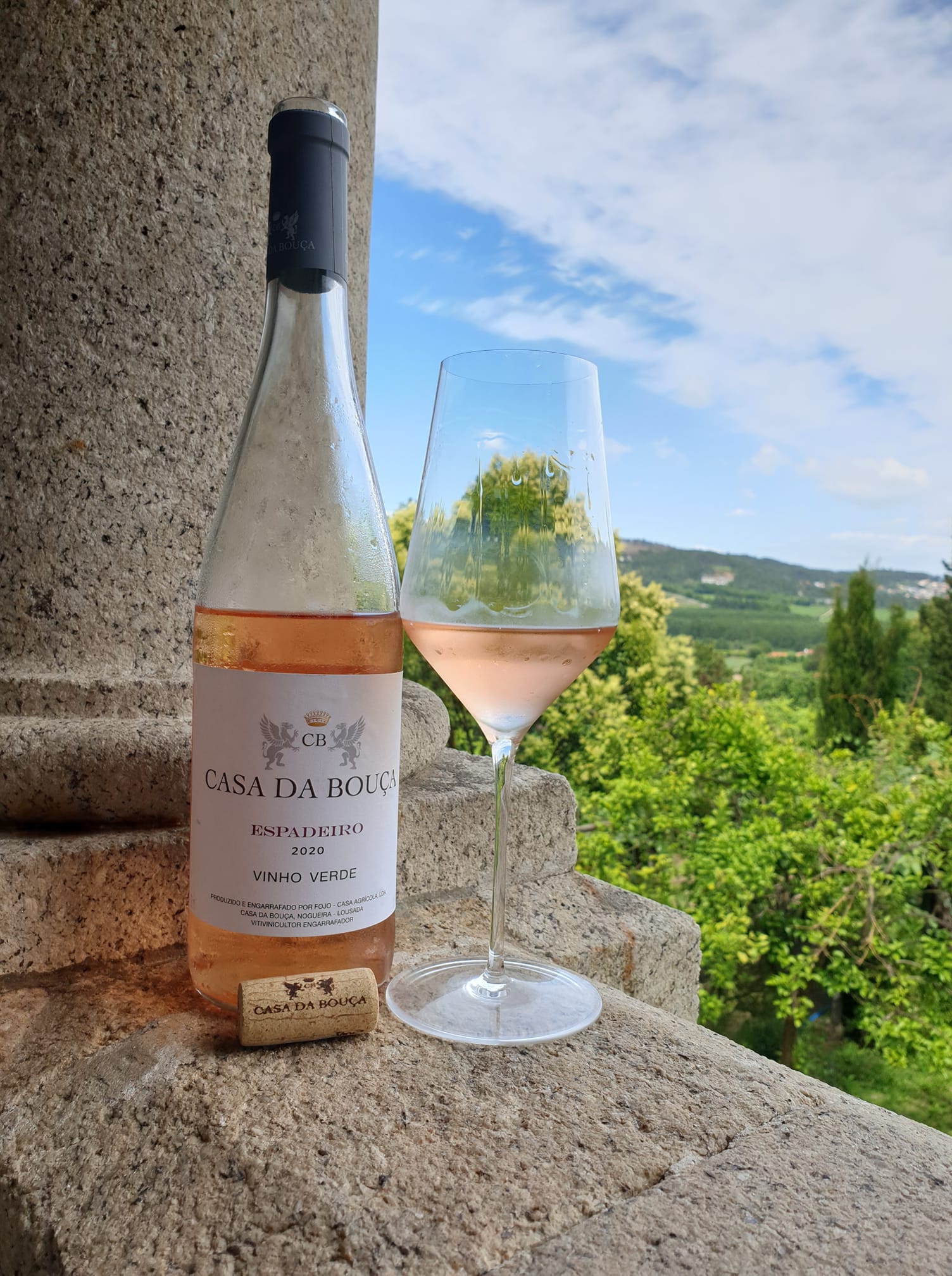 Espadeiro
Casa da Bouça