Vinha do Fojo, Red 2015 D.O.C. Douro, Quinta do Fojo
96+ Robert Parker
This wine is protected by an anti-fraud system.
Intense garnet-red color.
The nose shows ripe fruit combined with soft notes of leather, wood and even a slight herbal and spicy touch.
On the palate, the wine is balanced, slightly evolved, with medium structure and volume.
Shows a fruity, very spicy, earthy taste and something where the wood shows a nice integration.
The aftertaste has medium length and interesting persistence.
Data sheet
Type

Red

Region

Douro

Variety

Blend

Distinction

Robert Parker

Rare wine/ Wine for keeping

Very Long - Over 20 years

Vintage

2015

Bottle content

0,75 l

Winemaker/oenologist

Margarida Serôdio Borges - Quinta do Fojo

Sulfites

Yes

Bottles

12.000

Country

Portugal

Alcohol

14%

Secure payment
Visa, Mastercard, Twint or bank transfer
Delivery in Switzerland only
3 to 5 working days if in stock - free shipping from Fr. 220.- purchase
Description
Vinification:Made exclusively from the old vineyards of the property.
Produced according to the traditional method of pigeage in the traditional granite presses.
Aged in new French oak barrels (60%) for 23 months.
Grape varieties: Blend - Tinta Barroca , Tinta Roriz (predominantly)
Made exclusively from an old vineyard of the property, 7 hectares with mixed varieties, where the most planted variety is Tinta Roriz.
Drink time: 2024 - 2045+
Ideal serving temperature: It should be served at a temperature of 16ºC to 18ºC.
Food and wine pairing: Red meats (beef, lamb, game), roast beef and grilled meats as well as cheeses.
"Vinha do Fojo 2015 (Quinta do Fojo) was aged for 23 months in 60% new French barrels and is 14% alcohol. Oh my. It announces its presence as a wine to be reckoned with only after 40 minutes in the glass. At that point it shows pure power, with no astringency. It also has admirable depth. The first pour (of the wine) shows some fruit, some oak and some power, but then the power takes over. It is very well handled, but be aware that it is for a wine lover with a cellar. It will need a few years, at least, of even more aging. It is not completely unattainable, but you would be wasting this rare wine if you opened it today. It should hold up for a few decades, maybe more. The producer tends to classify her best red in a vintage as Fojo or Vinha do Fojo (analogous to the practice of Barca Velha). This wine could be a Fojo. Made from very old vines planted in the late 19th century, only 12,000 were produced."
MARK SQUIRES - ROBERT PARKER - Dec 2021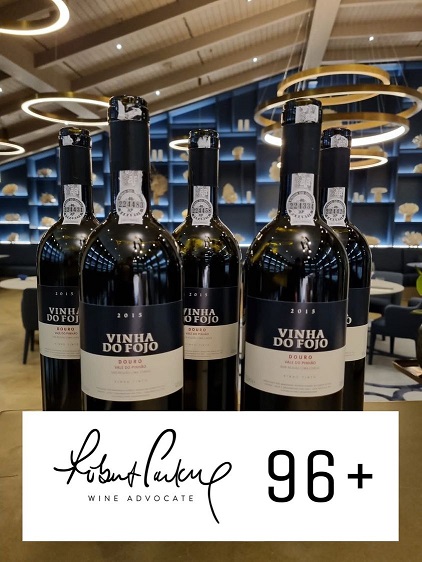 Robert Parker- Mark Squires 96+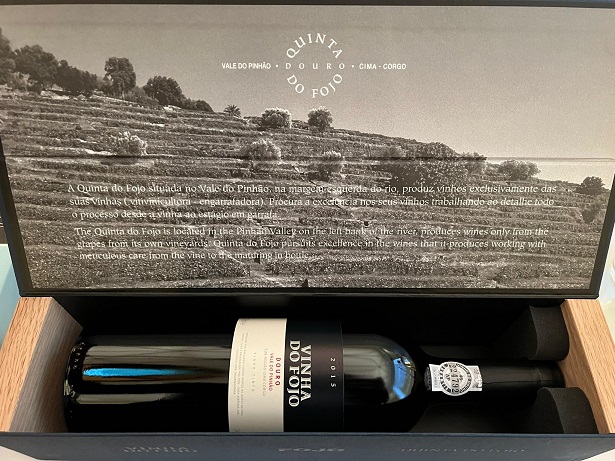 Vinha do Fojo- Optional Box