SERIES NATUR 2015 RED DOURO REAL COMPANHIA VELHA
The Real Companhia Velha Series wine line represents the passion for innovation and experimentation, in the search for new and increasingly interesting wines.
Nature wines are produced with very little intervention and without the application of SO2 while fully respecting nature.
2015 was a year of great quality, revealing powerful and concentrated reds of immense complexity.
Data sheet
Type

Red

Region

Douro

Variety

Blend

Vegan/Organic wine

Vegan /Organic

Vintage

2015

Bottle content

0,75 l

Winemaker/oenologist

Jorge Nogueira -Real Companhia Velha

Sulfites

No

Bottles

5.973

Country

Portugal

Alcohol

13,5%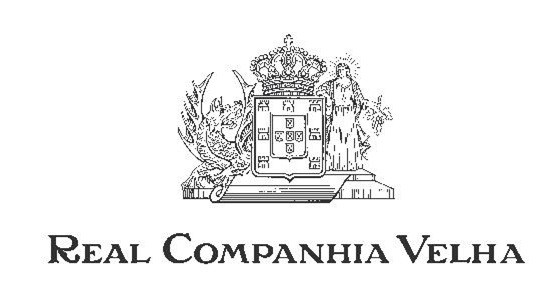 Secure payment
Visa, Mastercard, Twint or bank transfer
Delivery in Switzerland only
3 to 5 working days if in stock - free shipping from Fr. 220.- purchase
Description
A very special red, which harmonizes perfectly with red meat, goat and strong cheeses.
2015 was a year of great quality, revealing powerful and concentrated reds with immense complexity.
The grapes are harvested by hand and transported to the winery in 20kg boxes. After careful hand selection, the grapes are lightly crushed before being directed to the fermentation tank. The minimum dose of SO2 is applied.
The alcoholic fermentation of the must is followed in stainless steel tanks at 24-26ºC. Wine aged in used French oak barrels for a period of 12 months, until bottling, both processes are not corrected for SO2.
A beautiful red that surprises with its concentration of color and aromatic expression. In the nose, they highlight aromas of bergamot and very mature black and red aromas, in a very clean and seductive profile with great complexity.
In the tasting, the wine reveals flavors that are guessed in the nose, as well as slight vegetal and balsamic nuances that give it a width of mouth and good layers of flavor.
The tannins are very round and juicy, and their acidity balanced, completing the wine with an excellent texture, and a long and persistent finish.
Store the bottles in a cool, dark place (16ºC).
Serve at 16ºC.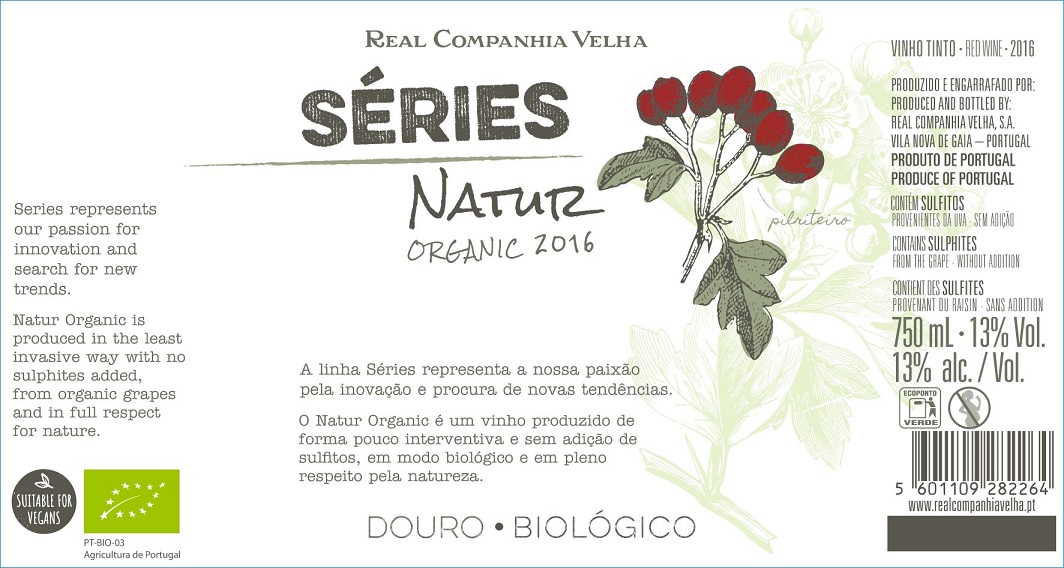 "Séries" - NATUR- REAL COMPANHIA VELHA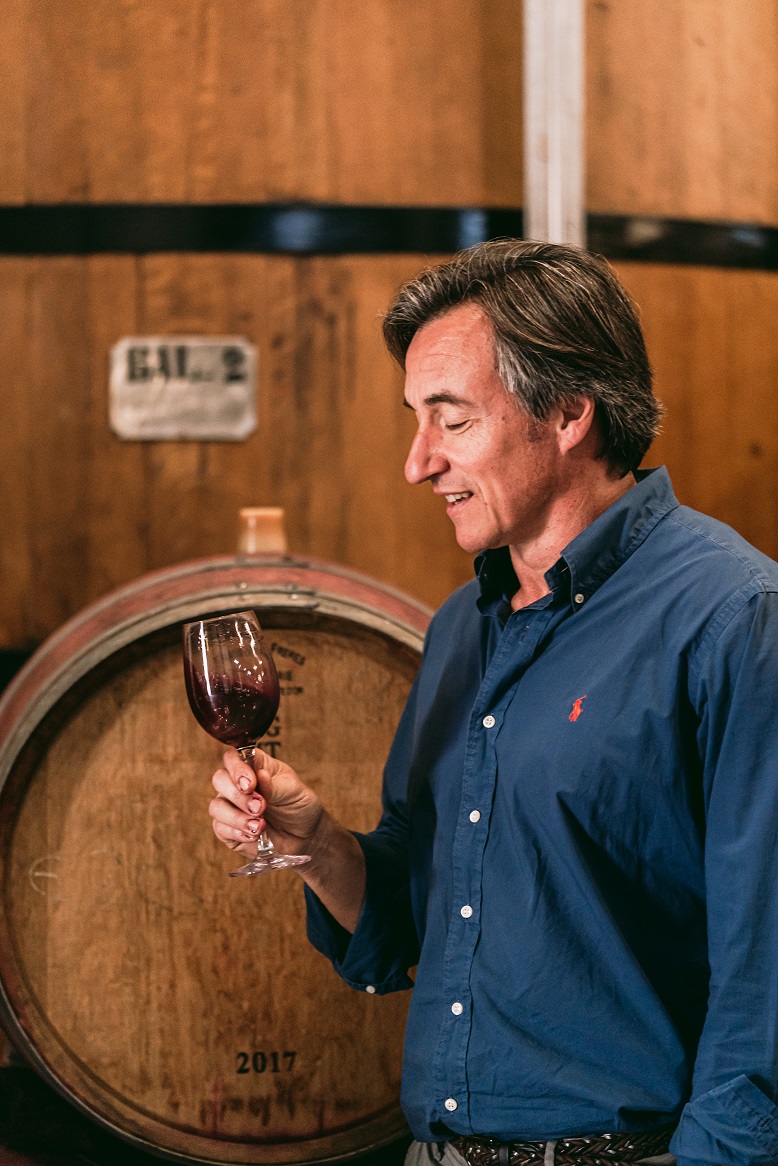 Moreira -œnologist